Introducing Pan Duo® Pizza Pans
Create Deliciously Cooked Pizza!
Finally, there is a pizza pan that combines the delicious taste and crust of a round and square pizza all in one unique pan. No more arguments at the dinner table fighting over which type of pizza to choose from. Save time, money, and the headache of choosing between a round and square pizza. Just sit back and enjoy the best combination since peanut butter and jelly.
Ultra Non-Stick Titanium Ceramic Copper Coating
• No Oil or Butter Needed, Everything Slides Right Off
• Safe & Eco-Friendly Coating
• 100% Safe: BPA, PFOS, PFOA & PTFE Free
• Professional-Gauge Hard-Anodized Aluminum
• Cooks Perfect Crusts for Ultimate Crispiness
• Even Baking Temperatures for Uniform Results
• Cleans Up Easily with Warm Water & Soap
• Scratch & Corrosion Resistant
• 7H-8H Mohs Scale Hardness
• Freezer & Dishwasher Safe
• Oven-Safe To 750˚ F
• Eco-Friendly Coating & Recycled Aluminum ♻️🌍💚
Cut Perfect Slices Directly Onto The Pan!
Pan Duo® is an all-in-one pan that allows you to cook, cut, and serve with the same pan. After cooking cut directly onto the pan and use it as a serving tray. Eliminating the use of a cutting board and a serving dish which shortens clean up time and saving you money.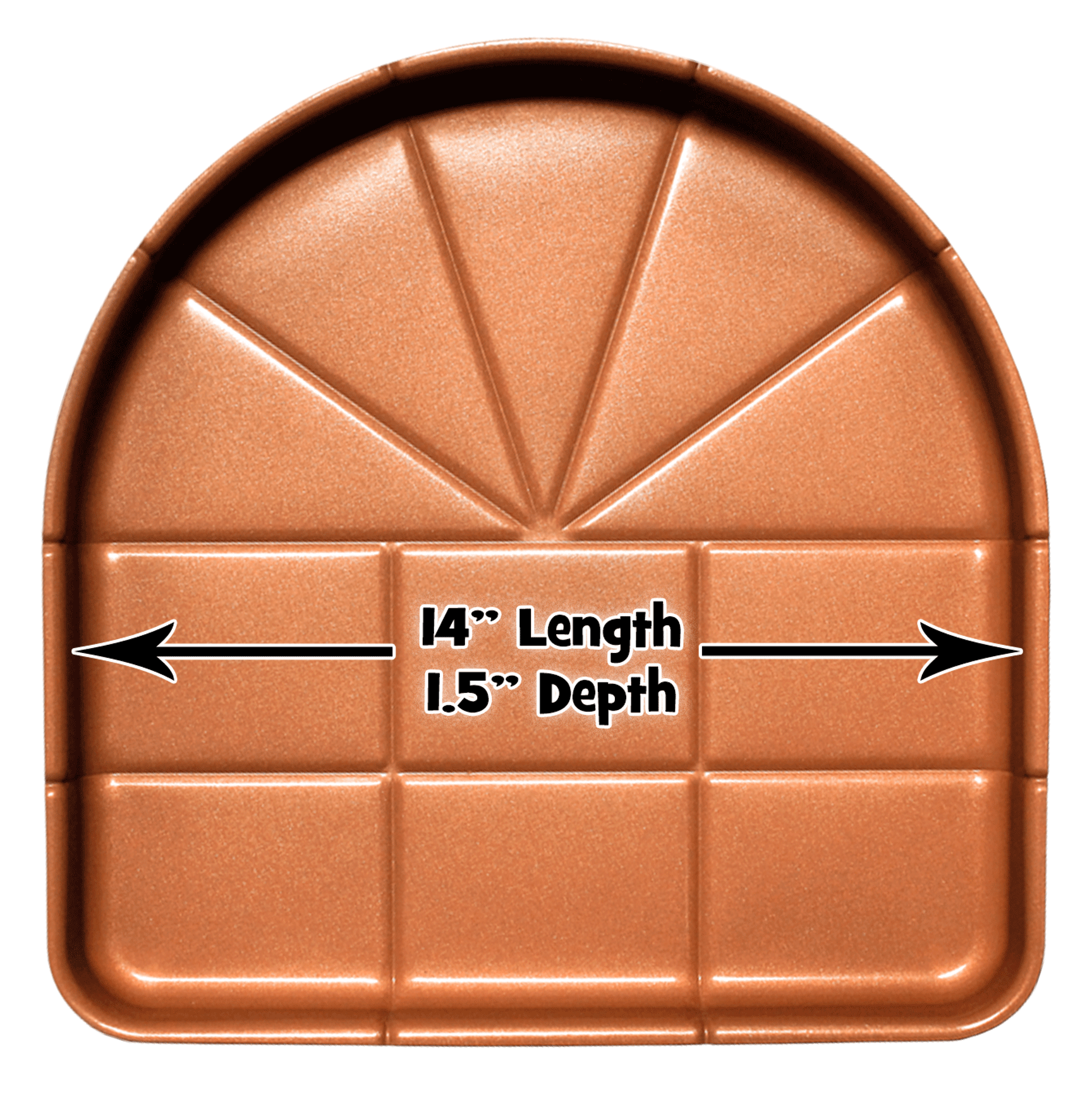 Plenty of Pizza for Everyone to Enjoy!
Pan Duo is equivalent to a large 14 inch diameter pizza pan. This pan creates 5 slices of a round type pizza and 6 slices of a square type pizza. Plenty of round and square pizza slices for everyone to enjoy.
Pan Duo® Pans have a Dual Coated Surface meaning that the front and back of the pan is fully coated with the Ultra Non-Stick Titanium Ceramic Copper Coating. This allows uniform cooking throughout the pan.